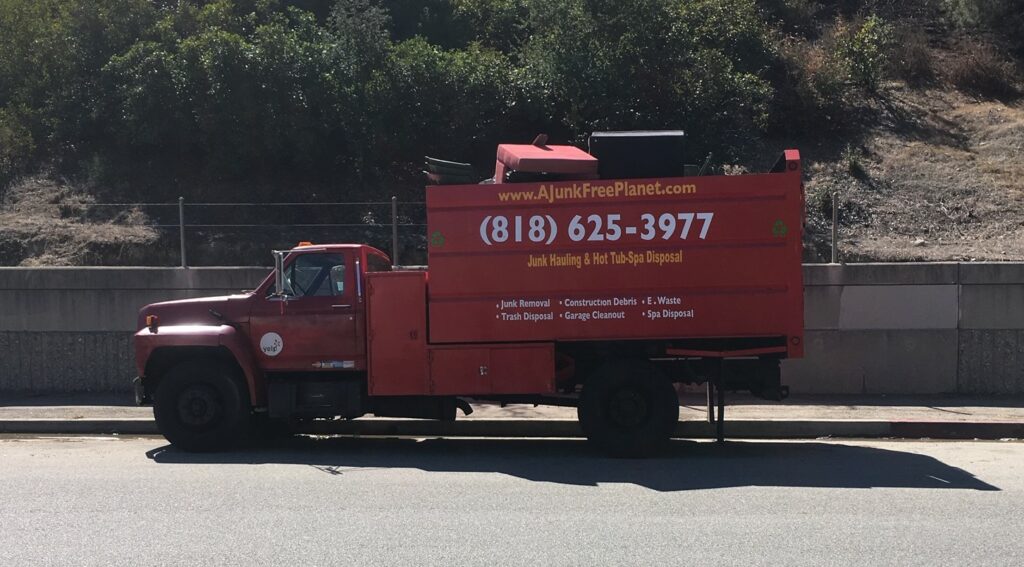 A JUNK FREE PLANET (Your Full Service Professional Junk Hauling Company)
(818) 625-3977
(800) 811-5865
Specializing in removing and disposing of junk, rubbish, debris and trash in the Beverly Hills, Brentwood, Burbank, Glendale, North Hollywood, Northridge, Pasadena, Santa Monica, Sherman Oaks, Studio City, West Hollywood, Van Nuys, Woodland Hills & the Greater Los Angeles area.
We are committed to serving our community by providing a professional, high quality, reliable Junk Hauling and Junk Removal service.
(818) 625-3977
(800) 811-5865
Trash Hauling, Rubbish Removal, Residential Debris Removal, Old Furniture Disposal, Yard Waste Removal, Hot Tub and Jacuzzi Spa Removal. You name it, whatever you want to discard, we will remove it for you, on or around your home, property or business.