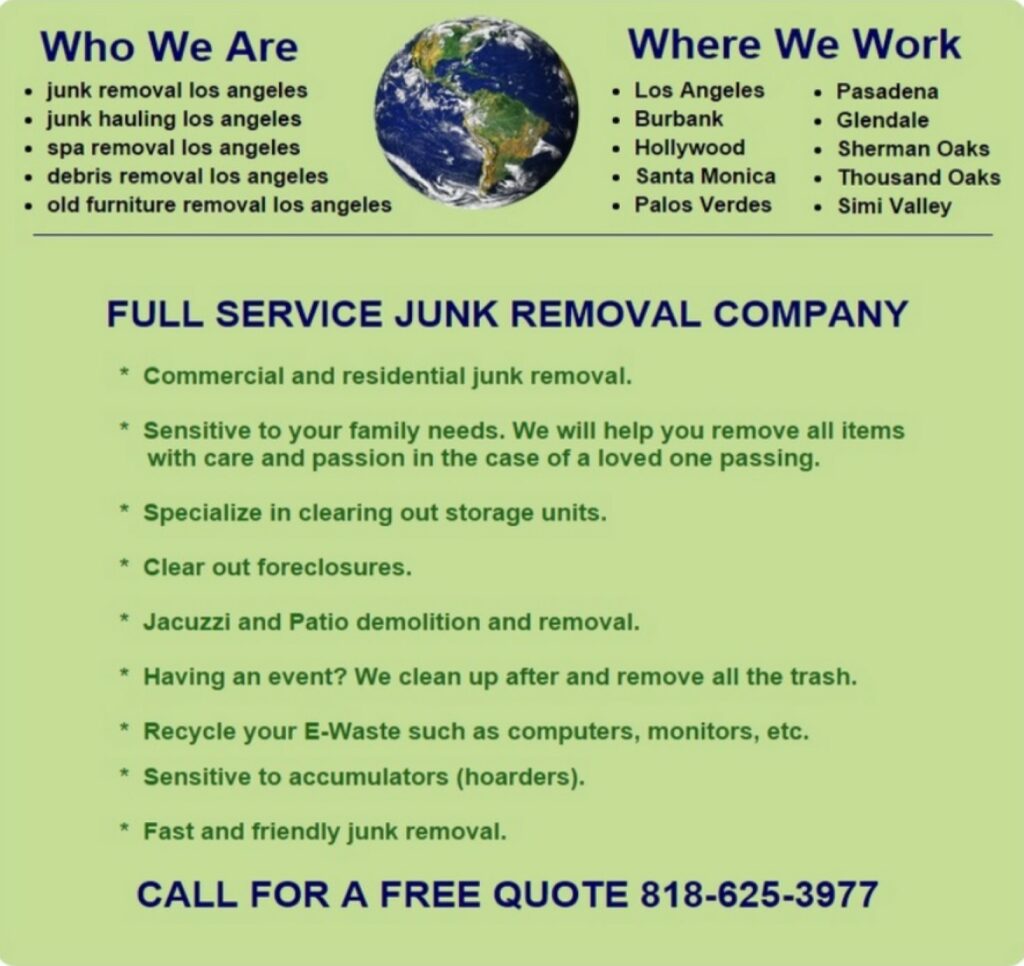 JUNK REMOVAL LOS ANGELES
Junk Removal is determined by the load.
The minimum price for a load is $170.

For more details –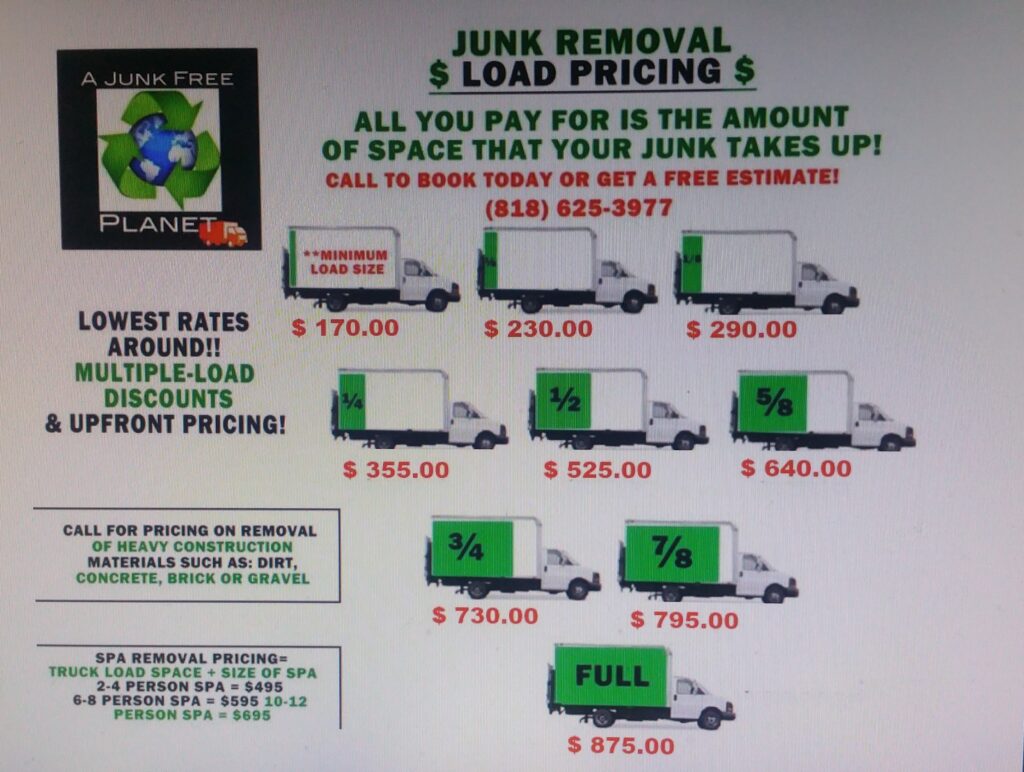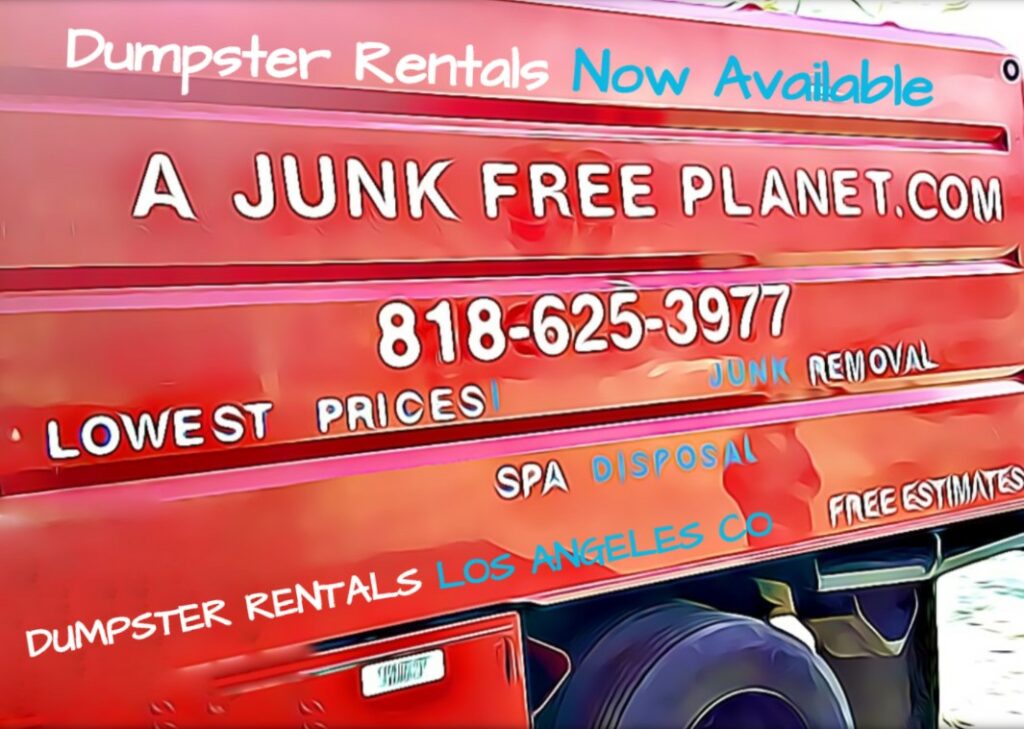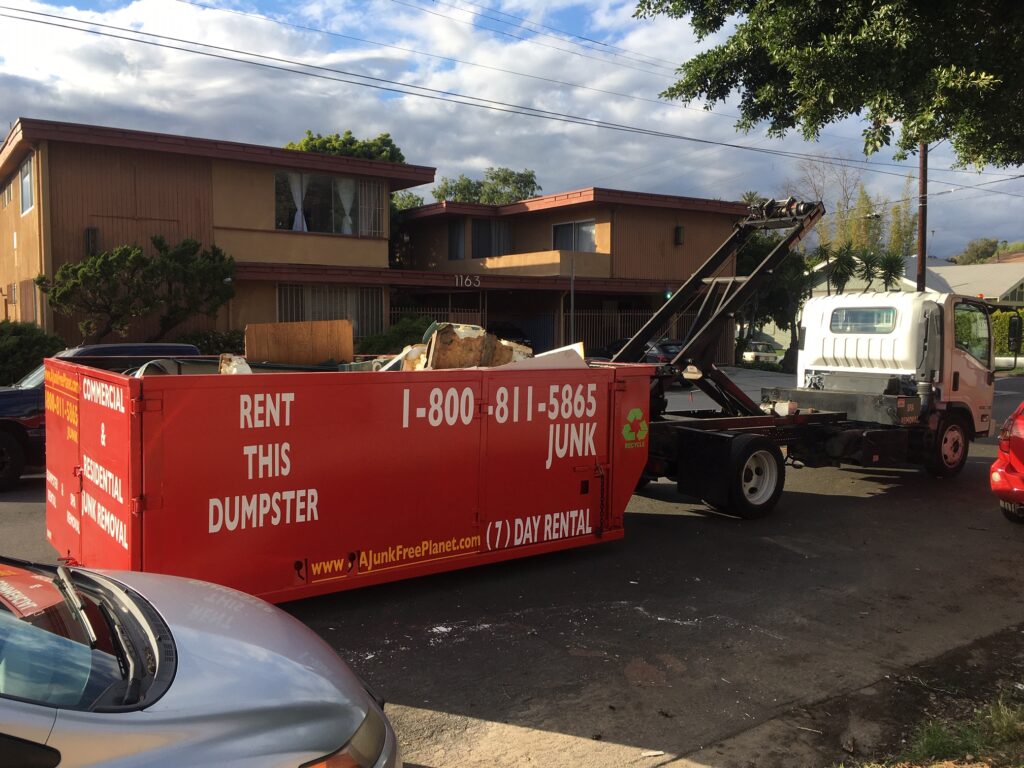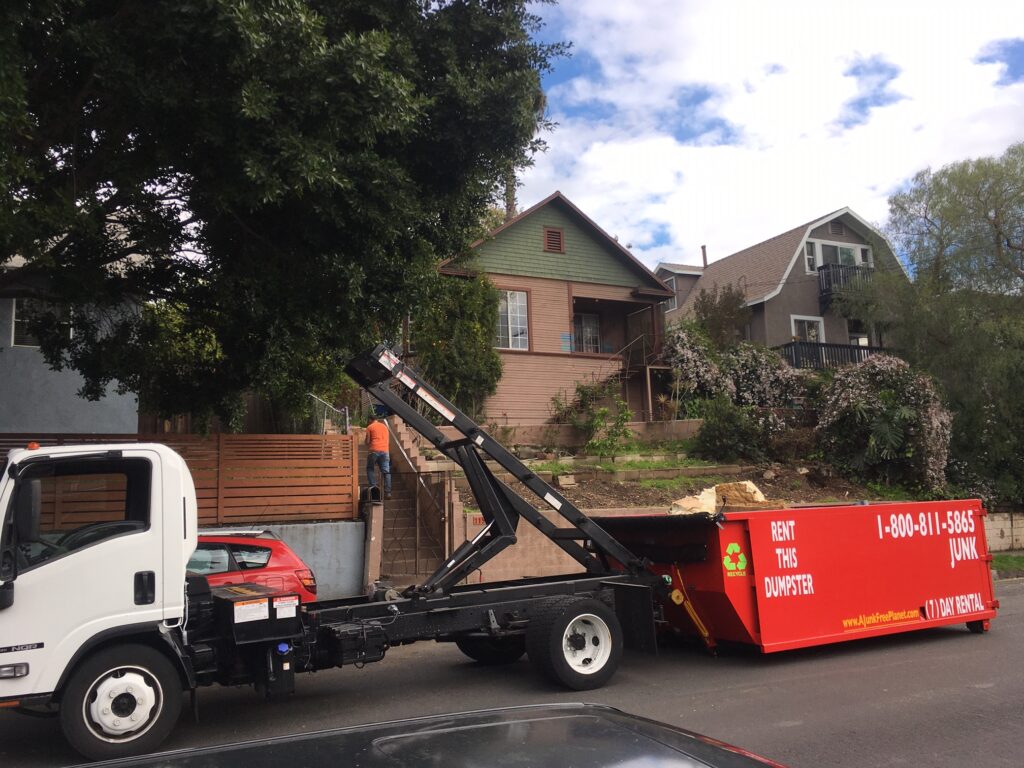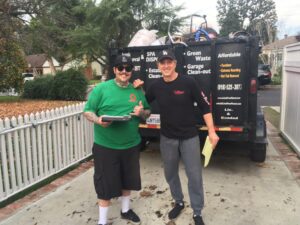 We are Los Angeles County's Junk Removal & Junk Hauling Greenest Service.
Our pricing is based on how much space your junk, trash, debris, furniture, refrigerator, washer or dryer takes up in our truck. Our trucks are 12′ by 8′ by 5′ high (480 cubic feet, or About 18 yards). The price we give you includes the labor to remove the unwanted junk, disposal fees, our travel time and fuel expense. There are never any hidden fees or unexplained surcharges.
A Junk Free Planet specializes in removing junk, disposing of junk, rubbish, debris and trash.
We service Beverly Hills, Brentwood, Burbank, Glendale, North Hollywood, Northridge, Pasadena, Santa Monica, Sherman Oaks, Studio City, West Hollywood, Van Nuys, Woodland Hills & the Greater Los Angeles area. The South Bay area, Venice Beach, Hermosa Beach, Marine Del Rey, Redondo Beach and the Palos Verdes Peninsula are all within our coverage area.
We are committed to serving our community by providing a professional, high quality, reliable Junk Hauling and Junk Removal service. Trash Hauling, Rubbish Removal, Residential Debris Removal, Old Furniture Disposal, Yard Waste Removal, Hot Tub and Jacuzzi Spa Removal. You name it, whatever you want to discard, we will remove it for you, on or around your home, property or business.
Beverly Hills, Brentwood, Burbank, Chatsworth, Culver City, Downey, Glendale, Hermosa Beach, Hollywood Hills, Manhattan Beach, Marina Del Rey, North Hollywood, Los Angeles, Northridge, Ocean Park, Paramount, Pasadena, Porter Ranch, Rancho Palos Verdes, Redondo Beach, Santa Clarita, Santa Monica, Sherman Oaks, Simi Valley, Studio City, Universal City, Valencia, Venice Beach, West Hollywood, Woodland Hills