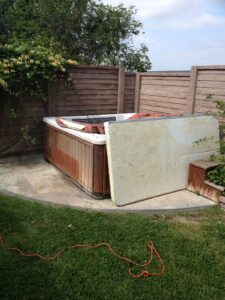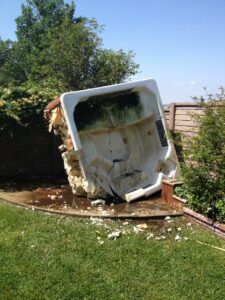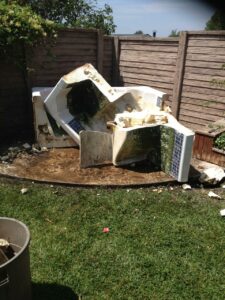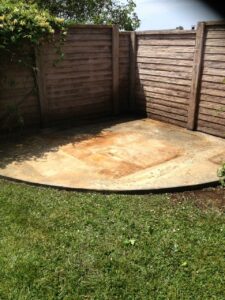 Hollywood Hills Junk Removal – A hot tub is a great place to relax and unwind – until you don't want it anymore. If you're stuck with a big, bulky hot tub or spa at your home in North Hollywood – Hollywood Hills area………. A Junk Free Planet can help.
An old, unwanted or broken hot tub in North Hollywood can be a huge hassle. Too big and heavy to remove on your own, it quickly becomes an eyesore and consumes valuable space. With that in mind, A Junk Free Planet will come to the rescue.
Call Us Today! (818) 625-3977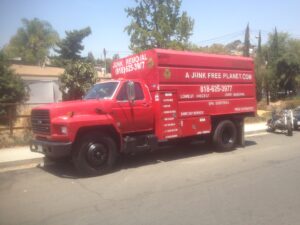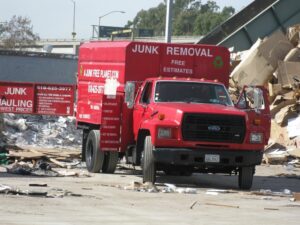 Junk Removal, Junk Hauling Hot Tub & Spa Disposal North Hollywood – Hollywood Hills
A Junk Free Planet


The area now known as North Hollywood was previously named "Lankershim" and before that "Toluca".
Dubbed "The Home of the Peach" in 1903, when the Bonner Fruit Company was the area's biggest employer.
The region was annexed to the City of Los Angeles in 1919 and 1923, and renamed North Hollywood in 1927.
Today, North Hollywood is home to a variety of development projects aimed at maintaining its historic character while also building new places for residents to live, work, and play.
North Hollywood is a diverse neighborhood with a population that is more than 50% Latino and a high percentage of foreign-born residents. With a median age of 30, North Hollywood is home to one of the highest concentrations of young singles in Los Angeles County.
It's been called "the best neighborhood in L.A." by L.A. Weekly, thanks in part to its mixture of long-time residents, recent immigrants, and a steady influx of writers, artists, actors, filmmakers, and musicians attracted by the North Hollywood Arts District.
Since 2011, your local junk removal service, "A Junk Free Planet", has been relieving North Hollywood & Hollywood Hills California of its Junk.
Just give us a call to set your appointment today!
Go Local! Support Your Local Junk Hauling and Junk Removal Business in the North Hollywood – Hollywood Hills Area!
Call 818-625-3977 to Book Your Appointment Today!